Autoelectro Announce New To Range Updates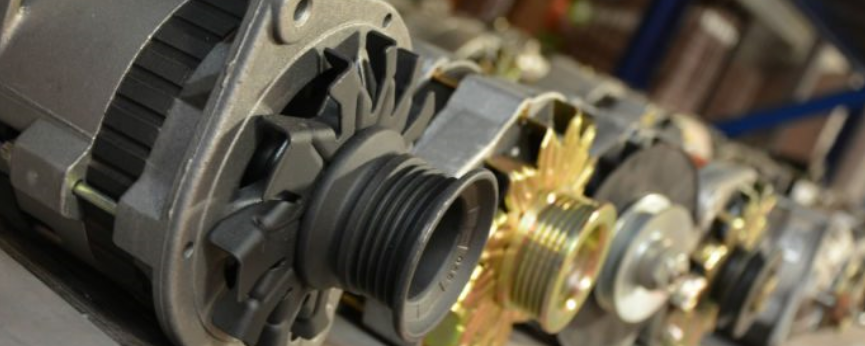 Autoelectro has unveiled its latest group of part numbers, following extensive research and analysis of the UK car parc.
Among the latest new-to-range parts is a starter motor for two classic Jaguar applications: XJ 6.0 V12 (1994-1997) and XJS 5.3 V12 (1981-1993).
Older applications are being covered by Autoelectro to prove its pedigree as a 'one-stop shop' for all rotating electric enquiries.
Also included in this bulletin is a starter motor reference for two younger Ford applications: Transit 2.2 TDCi FWD (2011-onwards) and Transit Custom 2.2 TDCi (2011-onwards).
On the alternator front, three part numbers have been introduced; part number AEK3819encompasses the Toyota Yaris 1.33 (2012-onwards) and Auris 1.33 (2011-onwards).
Meanwhile, Autoelectro now stocks a Fiat Sedici 2.0 D (2009-2012) and Suzuki SX4 2.0 DDiS (2010-2014) alternator, as well as a Mini alternator for its Clubman Cooper 1.6D model (2007-2010) and Cooper 1.6D (2007-2010).
Future facing
For more than three decades, range, availability and quality have been crucial focuses in the UK, covering virtually any application whether it be a rare, old or new model.
From its headquarters and remanufacturing facility in Bradford, the company supplies more than 4,000 individual references, with a guarantee of meeting or exceeding original equipment specifications.
As a well as a quality product portfolio, the company's customer service is headed by its technical support.
Because of continued technological evolutions, accurate diagnosis is becoming tougher for technicians, to assist them Autoelectro is delivering technical bulletins, full of handy 'tech tips' and vehicle-specific information.