Autoelectro maintains ISO quality standards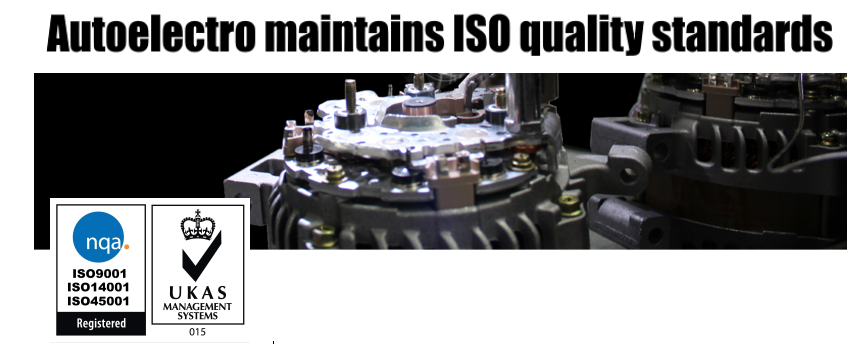 Rotating electrics remanufacturer one of the first aftermarket companies to secure the standard
Autoelectro, which was originally accredited in 1995, has continued to impress the assessors during a four-day exploration of its Bradford headquarters.
Quoting from the report, "The assessor therefore has no hesitation in recommending continued registration to ISO 9001 and ISO 14001:2015. Further, migration is recommended to ISO45001:2018."
The standard was initially sought more than two decades ago, as Autoelectro wanted to carry out work for original equipment suppliers and original equipment manufacturers, such as Delco Remy, Marelli, Cummins, Caterpillar and MG Rover.
It achieved its goal and was one of the first aftermarket companies to secure the standard.
Today, as the UK's largest independent remanufacturer and supplier of starter motors and alternators, it is crucial that Autoelectro consistently demonstrates the quality of its products and services that it offers.
Managing director, Tony Bhogal, said: "This latest round of ISO accreditation only strengthens our position in the marketplace, as Autoelectro is the only major independent remanufacturer and supplier of rotating electrics in the UK to hold these standards.
"It also firmly underlines the quality standards and professionalism that Autoelectro adheres to."