Autoelectro release a truly unique application leaflet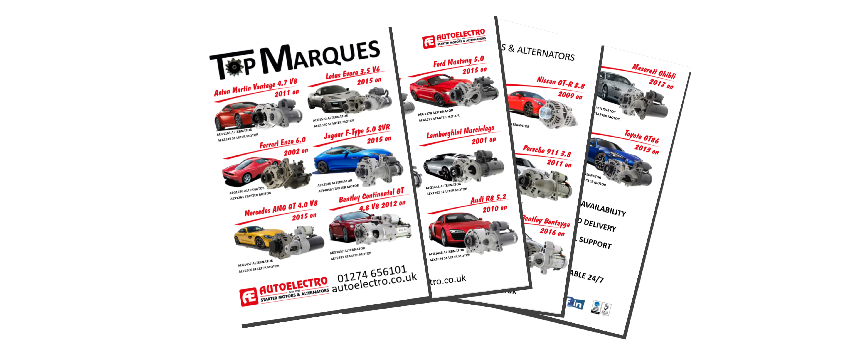 Autoelectro have released a truly unique application leaflet covering top marque vehicles such as Lamborghini Murcielago, Ferrari Enzo, Lotus Evora and many more.
One of Autoelectro's strength as the leading remanufacturer of Starter Motors and Alternators in the UK is their ability to source original equipment old core from worldwide sources allowing them to bring the latest, obscure and hard to find vehicle applications quickly to market, often the only supplier in the UK aftermarket with these part numbers available from stock.
Offering their customers next working day AM delivery and full technical support, Autoelectro are here to assist the motor factor to maximise every sales opportunity.
To veiw and download the leaflet please click the link below
TOP MARQUES FACTOR VERSION BOOKLET