Remanufacturer up for Yorkshire Choice Awards honour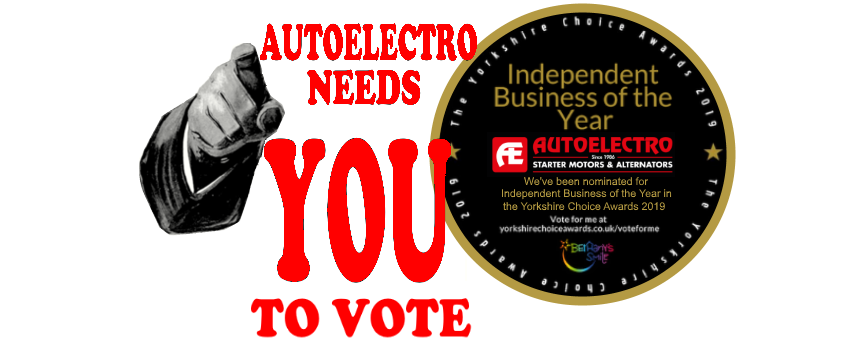 Bradford-based remanufacturer, Autoelectro, has been nominated for a Yorkshire Choice award, recognition for local people and businesses that are an inspiration in their field.
Contesting in the Independent Business category, the rotating electrics supplier is calling on the automotive aftermarket to support its campaign in helping it lift the trophy during the Award Gala Dinner at Elland Road on the evening of Saturday 6th April.
Autoelectro's Managing Director, Tony Bhogal, said: "We have always stuck to our roots in Bradford, supporting local causes and investing into the community. From football at Bradford City to leading the judging panel in the Bradford Classic, Autoelectro is a company that is proud of its Yorkshire heritage.
"Being nominated for an award of this magnitude is recognition for every member of staff, and we hope our industry colleagues will support our cause – it would be a wonderful moment for us all."
VOTING CLOSES FRIDAY 1st MARCH 2019